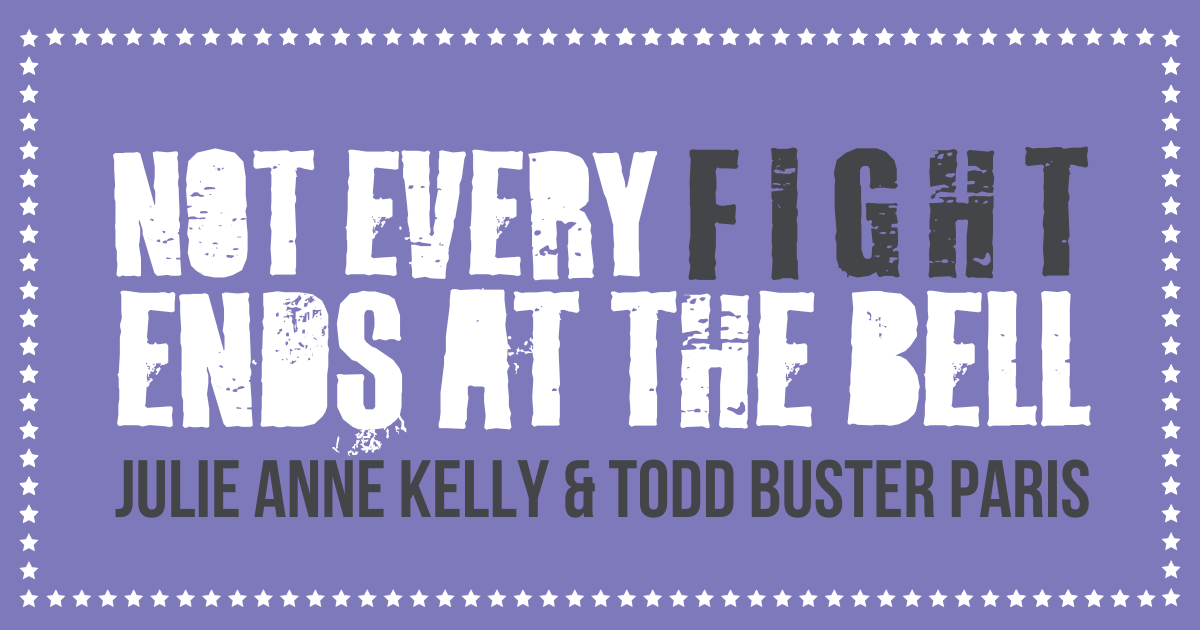 Introducing Not Every Fight Ends At The Bell...
Haymakers for Hope's brand new podcast featuring H4H Co-Founder, Julie Kelly, and Boxing Trainer, Todd Buster Paris. In Season 2 we will hear from past H4H boxers, current boxers as well as one of our trainers - learning more about their Haymakers experience, connection to the cause and what life was like after the final bell. Listen below or wherever you get your podcast so you never miss an episode!
Learn More About How to Get Involved:
---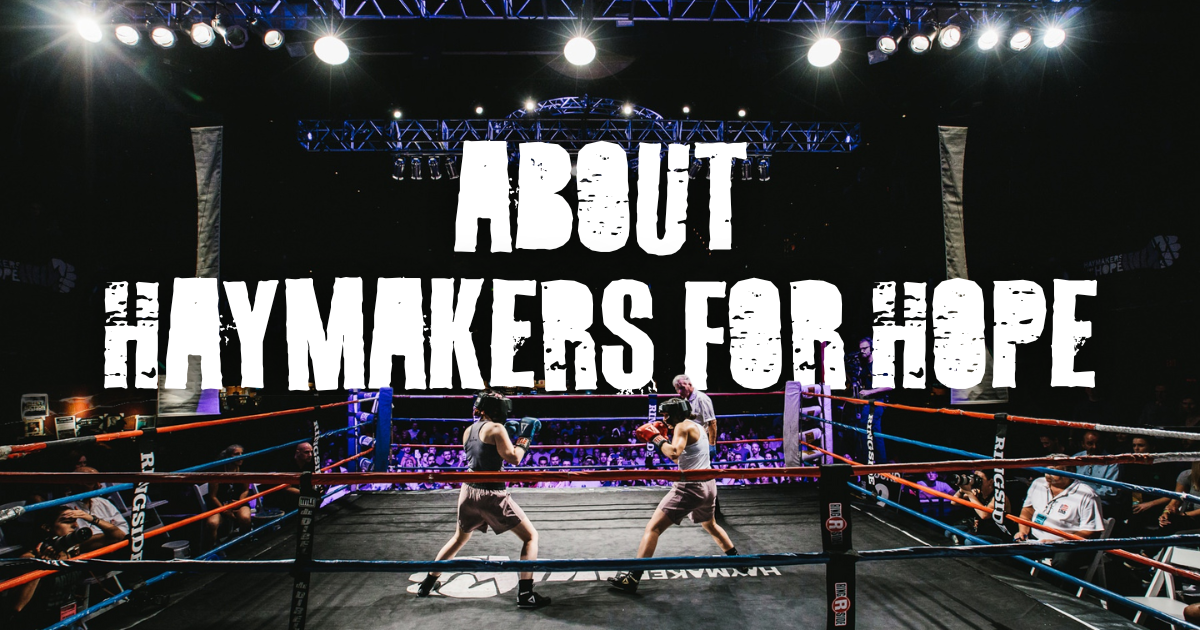 Haymakers for Hope is an official 501(c)(3) charity organization that gives you the opportunity to fight back against cancer. We give participants the chance to literally knockout cancer by training for and competing in a sanctioned charity boxing event to raise funds for cancer research, care, awareness and survivorship. We also have charity bibs for races all across the country including the Boston Marathon, Chicago Marathon, NYC Marathon and Berlin Marathon! Rather spend a day out on the greens? We host charity golf tournaments in multiple cities as well!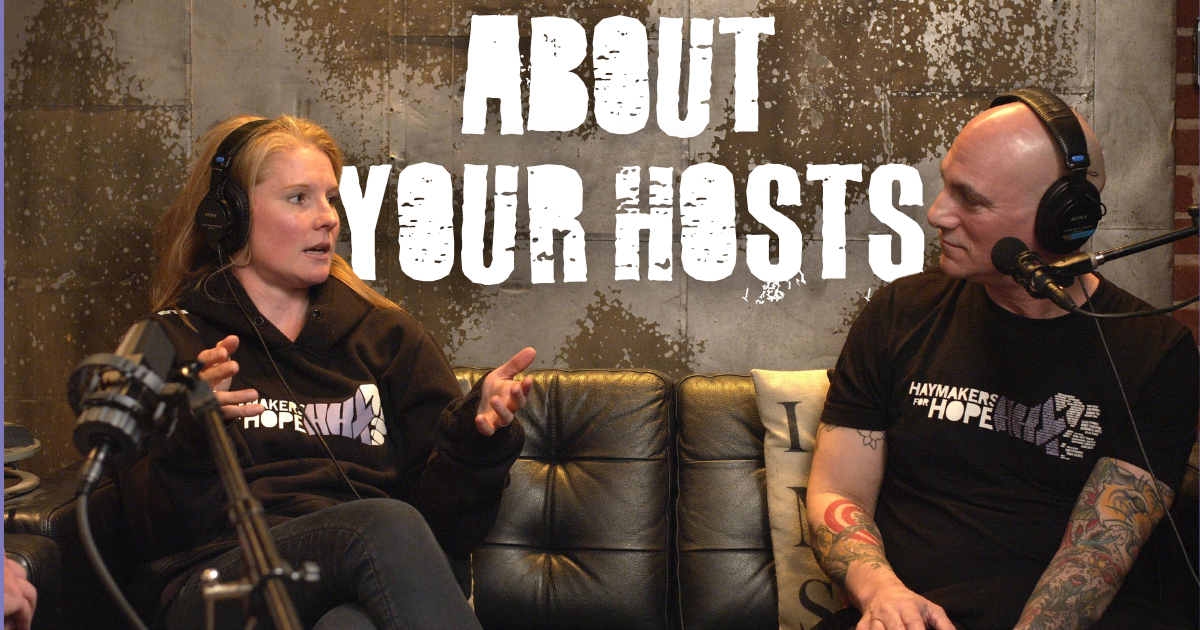 Julie Anne Kelly
H4H Co-Founder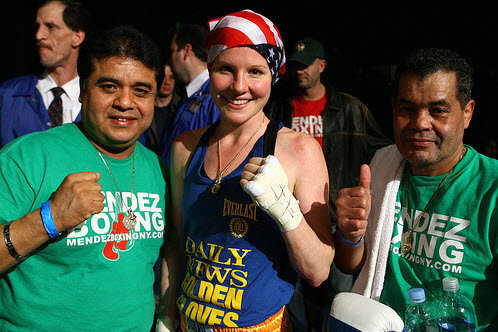 Julie Anne Kelly, Co-founder of Haymakers for Hope, is a Hodgkin lymphoma survivor. After graduating from Boston College in 2001, Julie was diagnosed and went through treatment - ultimately beating cancer. After her cancer diagnosis Julie started participating in endurance races, racing money for Leukemia & Lymphoma society. Living in NYC and working for Hearst Television, she still was looking for an outlet.
"I had seen a sign for Gleason's Boxing gym walking over the Brooklyn Bridge and thought to myself, I'd like to try that. I didn't. 2 years later, riding my bike to work, I rode past Trinity Boxing in Manhattan and finally had the courage to go in one day after work. The gym, the work out, the people. Changed my life. Boxing was the missing piece."
That "missing piece" took her from a novice, not knowing how to wrap her hands, to a TWO-time New York City Golden Gloves boxing champion (2009, 2010) having trained under the late Francisco Mendez. While training for the 2010 Golden Gloves, Julie and Andrew decided to use the time to fundraise for Dana-Farber Cancer Institute ultimately proving the concept for what was soon to be the inception of Haymakers for Hope. A year later they hosted the first event at The Castle at Park Plaza with 28 first time boxers raising nearly $200,000 for cancer research, care, awareness and survivorship.
Julie's mission through Haymakers for Hope is to make an impact on the fight against cancer and to introduce others to the sport of boxing, a sport to which she owes so much to. Julie is forever grateful to the life experiences she has been able to have due the treatment she received and to the sport of boxing.
Todd Buster Paris
Boxing Trainer

"In 2012 I was working part time for my coach, Greg Leschisian, and he had moved over to a gym in Needham - V02max - and brought me on board. I was done with the corporate world and was attempting to become a full time boxing trainer - I was thrilled and scared out of my mind at the same time.
My background was Philosophy, Martial Arts,
some boxing
and marketing - in his Leschisian way he asked if I'd help train a boxer for this event called "Haymakers For Hope" - I remember thinking 'cool name, but what is it?'
You know those stories about when a boy meets a girl and they lock eyes and BOOM - lighting bolt - love at first sight - meant to be? My learning about Haymakers was that! Cancer brought me to boxing. I'd never have boxed if I hadn't had cancer and NOW there's an event FOR boxing that raises money to fight CANCER?
BOOM! Lightning bolt. Love at first sight! Meant to be!
Let's fast forward an ENTIRE DECADE shall we - it's 2023 and I'm now the co-host of the Haymakers For Hope Podcast! I cannot even begin to explain how mind blowing that is.
I've spent 10 years of my life training boxers for Haymakers events. These are the matches and events that I'm most proud of. I've walked 21 men and women to that chamber of truth and prepared them to do what very few human beings can say that they've done - literally - fight to find a cure for cancer."